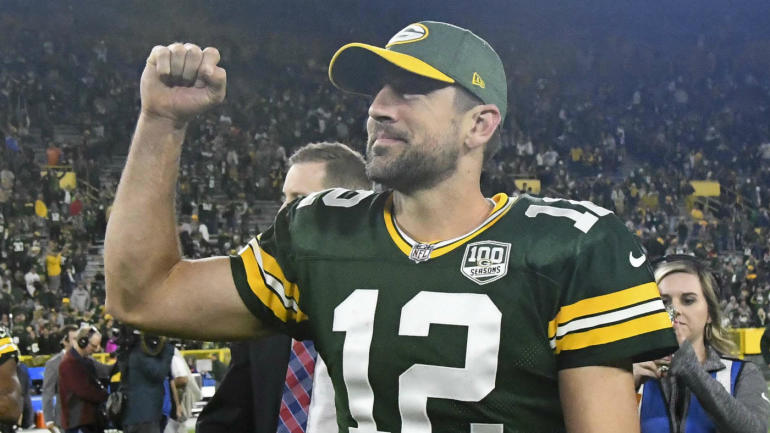 Week 2 of the 2018 NFL season got off to a rather unorthodox start Thursday night with the Cincinnati Bengals nixing their prime-time woes to cruise past the Baltimore Ravens, a team that absolutely shellacked the Buffalo Bills just days earlier.
It's no surprise, then, that the rest of the week could feature some equally unpredictable outings across the league.
Senior NFL writer Pete Prisco and NFL editor R.J. White joined Will Brinson on Friday's edition of the Pick Six Podcast (a daily, 30-minutes-or-so podcast on the NFL — subscribe: via iTunes | via Stitcher | via TuneIn | via Google Play) — to discuss.
NFL writer John Breech kicks off the show by recapping Thursday's Bengals vs. Ravens affair alongside Brinson, and then Prisco and White join in to forecast the rest of Week 2, including picks against the spread for every game on the schedule.
Among the debates along the way: Whether the Washington Redskins are actually the class of the NFC East, whether Andrew Luck and the Indianapolis Colts are ready to challenge and whether it's safe to take the Green Bay Packers against the Minnesota Vikings on Sunday afternoon.
Despite Brinson's suggestion that Alex Smith and the 'Skins might be even better than the defending Super Bowl champion Philadelphia Eagles, Prisco and White agreed to disagree.
"Even if Nick Foles were to play the whole season," White said, "I think I'd make them the favorite in the division. 'Cause that defense is just so dominant."
Indy, meanwhile, is a risky proposition because, as Prisco put it, "that defense is awful."
And the Packers? White thinks Aaron Rodgers' health is an even bigger point-spread influence than people realize — "you're probaby looking at an eight- or nine-point difference with him in there or not," he said. And the entire crew said it thinks Green Bay could be the smart money despite the Vikings' hot start.
"You might have to take the Packers either way," Prisco said. "You take the chance that he plays, and you're getting seven. And if he doesn't play, you're getting seven."
Listen to the entire Pick Six Podcast discussion on Week 1 below, and subscribe for your daily dose of NFL talk via iTunes | via Stitcher | via TuneIn | via Google Play:
Subscribe: via iTunes | via Stitcher | via TuneIn